Alicia Meyers
Alicia Meyers
(Greenville, South Carolina)
Biography of Alicia Meyers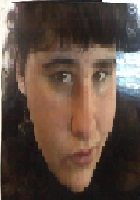 My name is Alicia, I'm 15 years of age, and my dream is to become an author.
I started writing my very first book (not really good *lol) at age 12, and I published my very first collection of poems at age 13. I've been writing poetry ever since I could remember. When I was old enough to understand pieces of poetry and know what's going on in a book, I fell in love with the idea of becoming an author someday. You can read chapters of books on facebook; Alicia M. Meyers's Author page.
All My Life
All my life,
I've been afraid,
All my life,
I've lived in the shade.

I'm always invisable,
And I don't know why,
I'm invisable,
And I'm about to cry.