Aman Saa
Aman Saa
(Assam, India)
Biography of Aman Saa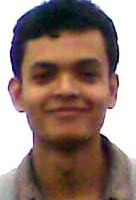 to me life has been a great teacher and I am learning always to live better, life has been nursing me almost more than a score of years and I have kept its care in a lab of reflection and viewed my passage...I am not what I was yesterday, you shall find me not the same on the morrow...for long ago had realized even death is not at halt and if we can do nothing, , even then we must keep moving at least...
Shall never regard myself as a poet, for I am not one. With too little knowledge of the language I stand no where in the scales. Poetry thus has been to me like a observation of this vastness of life, , and life has been much kind to me as since my very childhood it has shown me its vividness, , , one afternoon it showed the nest of time's rest and the other evening a heavenly sunset..one morning we met beside the shore of the mighty river of our land and one night we sat in the hill top and drank moon light...I live on a flow and poetry is the picture of the many waves I come across.

Have met some wonderful people here, , for that I am indebted to this place..
Little On Life
Life is strange,,,
it teaches us to walk and smile in sunrise,,
One day so it happens
from the road of roses it sweeps us to the river of deserts..
and gifts us with rolls of thorns,,,
we cry, we shout, and even dip to silence of night,,,
though life flows on its own..
and finally one day
it carries us again to the banks..