Andrew Long

(1/1/1992 / A small community.)
Biography of Andrew Long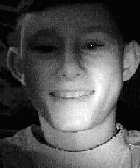 I was born in California and moved to Las Vegas, Nevada, when I was about six. I lived there for about three months before my family moved again. Since then, I have lived in several different places. I try not to get too attached, because you never know what will come next. Of course, life wouldn't be complete without someone to share it with...

Andrew Long's Works:

None yet, however, one is in the making. Several of my poems, however, are in various books known as 'A Celebration of Young Poets', which is published each year.
This page is based on the copyrighted Wikipedia Andrew Long; it is used under the Creative Commons Attribution-ShareAlike 3.0 Unported License. You may redistribute it, verbatim or modified, providing that you comply with the terms of the CC-BY-SA.
Ironic
It's kind of ironic,
How everything goes wrong.

It's kind of ironic,
How it's always someone else's way.

It's kind of ironic,
When the sun sets.