CeCe Lamberts
CeCe Lamberts
(12 December 1969 / Smallvile, Greece)
Biography of CeCe Lamberts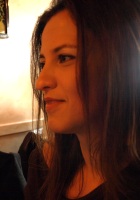 A single mother of 3, I was born and raised in Greece, but spent most of my adult life in the US, where I went for studies in engineering. I currently live and work in Greece, enjoying the laid-back life style, the warm weather, the bright sun and the blue sky almost every day of the year and the sense of belonging. My poems reflect my psychological status at the time; I always get a kick out of reading an old poem realizing how differently I used to see my life back then...
Being Single And Content
I've been a willing victim for quite some time
been used by people left and right
letting them string me along for a long time
trying to hold on, with all my might.

I've always been all ears
I've always been all heart
I've been open about my fears
I've been trusting from the start.