Cheryl McDonnell
Biography of Cheryl McDonnell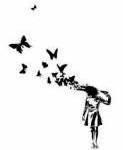 I'm Cheryl,24 years old and from England. I have always enjoyed reading and writing, probably since I became aware of words and how they clicked perfectly in love with each other in a great poem.

I encourage critics to be honest about my works, everyone has room for improvement and I do not fear advice.

I hope you enjoy reading.

Cheryl.
He's Gone.
Let the days that showed you life subside
Then it was time to be lead inside
Where the curtains were drawn for the last time
Your days on Earth to become only a shine
We went under the trees
Where we set your soul free
From the jar of fire
The wind blew away my last desire.

For my dad, may he rest in peace.