Daniel Warner

[Jackmerius Tacktheritrix] (8-4-95- -Y2K / Fresno, CA)
Biography of Daniel Warner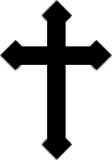 Have you ever heard of the person who gives perfect advice for a relationship problem, but isn't in one? Well that person is definitely me.You know I'm not a perfect person, as I succumb to many faults; peer pressure, and all that crap, but what I really want to do is find that right 'someone'. I've always been there for whosever needed me when they've asked for help when their relationships don't quite go north.But what sucks is I find it hard to do that for myself.As I right poetry I always get asked 'Oh, who's this poem for, ? 'and I simply say, 'Well no one actually.'Well I'm 17 and lovin it and mostly no one can bring me down about my future, which is going to be great. So, mostly I'm a soft-spoken person and I try just to be me. I love being a running back for whatever team that needs a speedster(4.6 forty yard dash) and I like pitching in baseball as well. So if you want to fill an application for this mans heart please just come out and say it ***NONE OF THE BS***.

Daniel Warner's Works:

Stars in Our Hearts-Look Down Upon Us.
This page is based on the copyrighted Wikipedia Daniel Warner; it is used under the Creative Commons Attribution-ShareAlike 3.0 Unported License. You may redistribute it, verbatim or modified, providing that you comply with the terms of the CC-BY-SA.
For I Wish for You and I
For I wish
That you'll be here
Not just for me,
But for you to see clear
That this is to be
A tear of many tears
Wasted away by the sea
Of tranquility and fear.