Dash Black

(20 MARCH 1989 / MZUZU)
Biography of Dash Black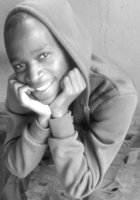 Hope you enjoy my poems and remember every poet is blessed with every comment he gets.
Last Night.
Last nightI fell asleep,
it was a sleep so deep.
And then i had a dream,
so beautiful a dream that i didn't scream.
You were holding my hand and i yours.
You kissed my lips and then whispered love into my ears.