debbie wagoner
debbie wagoner
(10-30-1960 / louisville ky)
Biography of debbie wagoner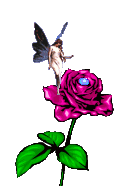 I am 48 years old and the mother of 2 grown children and 2 grandchildren. I live to write and have been published in several books. I have a site on poetry poem called heartfelt poet 2740 I have been there for a year and love it. Thank you and I hope you enjoy my poetry. Deb.
I Learned From Pappy
May Gods blessings be many

I hope you look down and find that lucky penny.
Hope you remember to say 'Thank You' to the cashier
and better yet get a reply that brings your day cheer.
Smile at a stranger just to say hi
maybe take that tear from someones eyes.
Hold the door open for the person behind you
just because it's the right thing to do.