debbie wagoner
debbie wagoner
(10-30-1960 / louisville ky)
Biography of debbie wagoner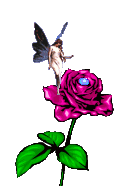 I am 48 years old and the mother of 2 grown children and 2 grandchildren. I live to write and have been published in several books. I have a site on poetry poem called heartfelt poet 2740 I have been there for a year and love it. Thank you and I hope you enjoy my poetry. Deb.
An Echo Of A Kiss
He kissed me only once
I remember it that much.
An echo of a kiss
oh his lips I miss

The memory burns wild
not the kiss of a child.
Too passionate for that
I'm not over that kiss yet.