Biography of doug bentley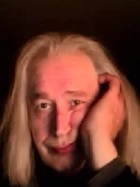 Poet, playwright, blogger living quietly in Vancouver, Canada.

For your convenience, ebook 'WhirlWind 2012' is available for downloading here.

Web: www.dougbentley.com/
Facebook: doug.bentley.888
YouTube: DougBentleyVideos

doug bentley's Works:

GRAIN -Mystical Poems

[ISBN: 978-1489503596] Available in paperback at Amazon websites worldwide, major online retailers and bookstores including Barnes & Noble, Bowker Books and Indie Bound, libraries and academic institutions worldwide through the Ingram Content Group and Baker & Taylor, as well as NACSCORP in the USA.

GRAIN is also available in most digital formats at major online retailers and ebookstores worldwide, including Amazon Kindle [ISBN: 978-0-9920098-1-6].

[ISBN: 978-0-9920098-3-0] is available at Apple iBooks, Barnes & Noble Nook, Kobo Books, WH Smith, Diesel eBook Store, Chapters/Indigo Canada, FNAC France, Livraria Cultura Brazil, Flipkart India, and Smashwords, and is free of charge to libraries worldwide through Baker & Taylor Axis 360.
A Canadian's Poem (2)
O! Canada!
30 some million
supremely

arrogant souls
who know best
what is best
for the rest of us