Dwi utami
Dwi utami
(11-11-1986 / Ngawi.jawa timur)
Biography of Dwi utami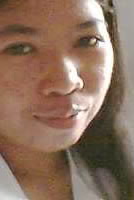 im a college student...i like so muach poems, so i creat poems in this site.my life always happy couse i felt everyting.
I'Need A Kiss
Sunday is a holiday then we are going to that place.
That silent place full of silence, we are there standing,
we saw the so many coloured greenish leaves big trees.
so many birds, and butterflies decorating the blue sky
Then a butterfly dancing in the sky.
Together we Keep a released longing.
sitting near in the shallow river.
We see fishes in the depth so calm
We look up at the rainbow in the sky.