Dwi utami
Dwi utami
(11-11-1986 / Ngawi.jawa timur)
Biography of Dwi utami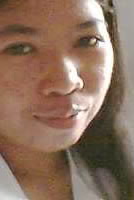 im a college student...i like so muach poems, so i creat poems in this site.my life always happy couse i felt everyting.
The One God
God more than anything else that I'must tellable about you?
You don't have one about ugly.
You are the owner a greenish of nature.
You are the owner a grandeur of the earthly life.
You are the owner a broad daylight the moon shine and sun.
The day and dark to be in your hand,
Sadness and happines to be on you.
Sent one of your angels.
To watch me deep to cross a life.