Biography of Elizabeth Sheaffer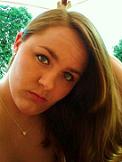 I write for myself. I'm a selfish writer... I write to express what I feel inside, what I hide away when the sun drives away the night's serene cover... I write the words I cannot express in daylight, the words I can never speak aloud... I write to make sense of myself and of the world around me. I write for release.
This page is based on the copyrighted Wikipedia Elizabeth Sheaffer; it is used under the Creative Commons Attribution-ShareAlike 3.0 Unported License. You may redistribute it, verbatim or modified, providing that you comply with the terms of the CC-BY-SA.
Mundane Topics
Must poems always be about love, or hate?
Must they always mention God, or fate?
I want to write a poem that's new
But something you can still relate to.

There once was a bird, sitting upon a limb.
A small, baby bird; his mother behind him.
He peered o'er the nest, to the ground far below.
His mum, she pushed him off, and watched him go