Erica Jong
Biography of Erica Jong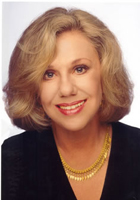 Erica Jong is an American author and teacher best known for her fiction and poetry.

Career

A 1963 graduate of Barnard College, and with an M.A. in 18th century English Literature from Columbia University (1965), Jong is best known for her first novel, Fear of Flying (1973), which created a sensation with its frank treatment of a woman's sexual desires. Although it contains many sexual elements, the book is mainly the account of a young, hypersensitive woman, in her late twenties, trying to find who she is and where she is going. It contains many psychological, humorous, descriptive elements, and rich cultural and literary references. The book tries to answer the many conflicts arising in women in today's world, of womanhood, femininity, love, one's quest for freedom and purpose.

Personal Life

Jong was born and grew up in New York City. She is the middle daughter of Seymour Mann (né Nathan Weisman, died 2004), a drummer turned businessman of Polish Jewish ancestry who owned a gifts and home accessories company known as "one of the world's most acclaimed makers of collectible porcelain dolls". Born in England of a Russian immigrant family, her mother, Eda Mirsky (born 1911), was a painter and textile designer who also designed dolls for her husband's company. Jong has an elder sister, Suzanna, who married Lebanese businessman Arthur Daou, and a younger sister, Claudia, a social worker who married Gideon S. Oberweger (the chief executive officer of Seymour Mann Inc. until his death in 2006). Among her nephews is Peter Daou, who writes "The Daou Report" for salon.com and was one-half of the dance-music group The Daou.

Jong has been married four times. Her first two marriages, to college sweetheart Michael Werthman and to Allan Jong, a Chinese American psychiatrist, share many similarities to those of the narrator described in Fear of Flying.[citation needed] Her third husband was Jonathan Fast, a novelist and social work educator, and son of novelist Howard Fast (this marriage was described in How to Save Your Own Life and Parachutes and Kisses). She has a daughter from her third marriage, Molly Jong-Fast. Jong is now married to Kenneth David Burrows , a New York litigation attorney. In the late 1990s Jong wrote an article about her current marriage in the magazine Talk.

Jong lived for three years, 1966–69, in Heidelberg, Germany, with her second husband, while he was stationed at an army base there. She was a frequent visitor to Venice, and wrote about that city in her novel, Shylock's Daughter. Jong is mentioned in the Bob Dylan song "Highlands."

In 2007, her literary archive was acquired by Columbia University in New York City.

Awards

Poetry Magazine's Bess Hokin Prize (1971)
Sigmund Freud Award For Literature (1975)
United Nations Award For Excellence In Literature (1998)
Deauville Award For Literary Excellence In France

Erica Jong's Works:

Fiction

Fear of Flying (novel) (1973)
How to Save Your Own Life (1977)
Fanny, Being the True History of the Adventures of Fanny Hackabout-Jones (1980) (a retelling of Fanny Hill)
Megan's Book of Divorce: a kid's book for adults; as told to Erica Jong; illustrated by Freya Tanz. New York: New American Library (1984)
Megan's Two Houses: a story of adjustment; illustrated by Freya Tanz (1984; West Hollywood, CA: Dove Kids, 1996)
Parachutes & Kisses. New York: New American Library (1984) (UK ed. as Parachutes and Kisses: London: Granada, 1984.)
Shylock's Daughter (1987): formerly titled Serenissima
Any Woman's Blues (1990)
Inventing Memory (1997)
Sappho's Leap (2003)

Non-fiction

Witches; illustrated by Joseph A. Smith. New York: Harry A. Abrams (1981)
The Devil at Large: Erica Jong on Henry Miller (1993)
Fear of Fifty: a midlife memoir (1994)
What Do Women Want? bread roses sex power (1998)
Seducing the Demon: writing for my life (2006)
Bad Girls: 26 Writers Misbehave essay, "My Dirty Secret" (2007)
It Was Eight Years Ago Today (But It Seems Like Eighty) (2008)
This page is based on the copyrighted Wikipedia Erica Jong; it is used under the Creative Commons Attribution-ShareAlike 3.0 Unported License. You may redistribute it, verbatim or modified, providing that you comply with the terms of the CC-BY-SA.
To Whom It May Concern
In Autumn,
as in Spring,
the sap flows,
the sap wishes to race
against heartbeats
before the winter,
before the winter
buries us
in her usual shroud of ice.