Biography of Jocelyn Dunbar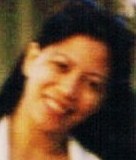 I start to wrote poems when I was 15 years old. I put all of my experienced in words, the pain, the hurt, the heartache, the hurtache the adversity in all different stages and areas of life struggle. The people I met, my journey. what amazing God! He permit all of this things to my life, to make me understand the deepest meaning of life, its not easy, words are not enough to put all the pain into every words, but Life continue in pain and happy event that may occur in everyday life. I pray, with all of my composition of poems will give us courage to go on whatever life may bring to all of us. I know it is not easy but keep moving, keep going. Trust God the ruler of universe, the ruler of one life.

Jocelyn Dunbar's Works:

If someone out there are interested to publish my book contact me in anytime. ' God and his poet '
This page is based on the copyrighted Wikipedia Jocelyn Dunbar; it is used under the Creative Commons Attribution-ShareAlike 3.0 Unported License. You may redistribute it, verbatim or modified, providing that you comply with the terms of the CC-BY-SA.
The Pain Of Being Hurt
This is the hardest of emotion, bitter
and sour, pain causes by the people
in our lives. The experience include by
means of doing, acting, said and done.
A long suffering to determined that life
is complicated because of all things given
at the long road pass on in life. A series
event determined by nature born by he
moment, the natural flow of life.