Biography of John Carter Brown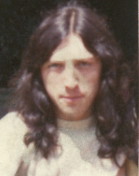 Lancashire lad, born and bred. Twice married, and with 5 children. Educated at Secondary Modern, but left in 1965 with no academic qualifications-(they were not mandatory back then) Moved to Somerset in 1990, then took a GCSE in English in 1994 (out of curiosity) and passed with a Grade B. This then spurred me on to have a go at writing poetry, which I have been doing, sporadically ever since. I moved back to Wigan in 2000.

My main hobbies are: Listening to music (I also play guitar, and have written a few songs): Gardening; Reading; Walking, and Photography.

Uncomplicated poetry from an uncomplicated man. I hope you enjoy my work.

John Carter Brown's Works:

I have one poem titled, 'My adopted home' in an anthology called: 'Poets in the South West'. Published by Arrival Press in 1996.
This page is based on the copyrighted Wikipedia John Carter Brown; it is used under the Creative Commons Attribution-ShareAlike 3.0 Unported License. You may redistribute it, verbatim or modified, providing that you comply with the terms of the CC-BY-SA.
New Poems
People who read John Carter Brown also read
Limerick 135
There was an odd-job man from Settle
Who purchased a second-hand kettle;
But after one week
It started to leak
Giving him one more thing now to fettle.

(Written Jan 2014)