Biography of John Lyday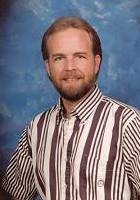 John Lyday lives and writes in Southern California.
This page is based on the copyrighted Wikipedia John Lyday; it is used under the Creative Commons Attribution-ShareAlike 3.0 Unported License. You may redistribute it, verbatim or modified, providing that you comply with the terms of the CC-BY-SA.
Resemblance
I listen to the gurgle of my coffee maker,
knowing that my morning will soon end.
Daylight is temptation to stop sleeping.
Night and day soon begin to blend.

Time is the fiend that must be conquered,
Loneliness beckons me to stall.
A woman such as you would never answer.
If liquor gave me courage to make the call.