Biography of Leslie Alexis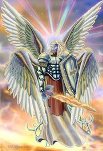 A storm brews behind these mountains.
This page is based on the copyrighted Wikipedia Leslie Alexis; it is used under the Creative Commons Attribution-ShareAlike 3.0 Unported License. You may redistribute it, verbatim or modified, providing that you comply with the terms of the CC-BY-SA.
New Poems
True Escape In Him
Why so many addicted to those hookahs?
Nerds, playas, gamers and bookers.
Why so many addicted to the bong?
Handsome, ugly, weak and strong.

Marijuana - better known as weed,
Is a blessed but is a cursed seed.
So many youths are lost in its daze,
They live life in an absent minded haze.