Leslie Alexis
Biography of Leslie Alexis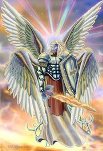 Poetry justifies my life,
but I no longer write
so why am I living?
Or am I living?
Knowing not happiness
love, joy or peace
Why live?
Why exist just to exist?
To be alone in this hell.
Always surrounded by silence
- deafening silence,
as crowds move in the disarray
and chaos of their happiness
... happiness, I long for happiness.
But it rests in the chest
of another and is kept from me
by distance, time - existence,
or lack thereof...
Fake It!
Fake it until you feel it.
Try it until you believe it.
Do not let depression get you down.
Fight it into the ground.
Force the face to smile.
Out of old birth a child.
New days are on the horizon.
Push harder and keep pushing on.
Fake it until you feel it.