Leslie Alexis
Leslie Alexis
(111111111 / Grenada)
Biography of Leslie Alexis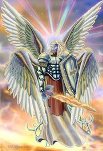 Poetry justifies my life,
but I no longer write
so why am I living?
Or am I living?
Knowing not happiness
love, joy or peace
Why live?
Why exist just to exist?
To be alone in this hell.
Always surrounded by silence
- deafening silence,
as crowds move in the disarray
and chaos of their happiness
... happiness, I long for happiness.
But it rests in the chest
of another and is kept from me
by distance, time - existence,
or lack thereof...
Humanity? ? ?
Advocator of peace
But bringer of war
50 in all
Yet, one shining star.
Mother-land of earth
Her mourn heard near
And far.
Her sneeze causes her off-springs
To respond, some with blessings