Leslie Alexis
Biography of Leslie Alexis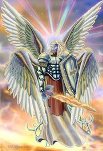 Poetry justifies my life,
but I no longer write
so why am I living?
Or am I living?
Knowing not happiness
love, joy or peace
Why live?
Why exist just to exist?
To be alone in this hell.
Always surrounded by silence
- deafening silence,
as crowds move in the disarray
and chaos of their happiness
... happiness, I long for happiness.
But it rests in the chest
of another and is kept from me
by distance, time - existence,
or lack thereof...
Be Safe, Angel
The wailing tunes of the long lost child.
Her father's ways the cause of her cry.
So many lovely young ones wish to die.
Because they know not love, tears fill their eyes.

She is long gone and left to the town.
The cruelty in his being brought her down.
Her smile, although beautiful, is rarely seen.
A broken heart who has never really, love seen.