Louis Borgo
Louis Borgo
[The Guy] (01-06-1988 / Cleveland County, NC)
Biography of Louis Borgo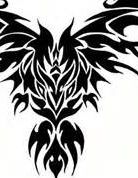 Shelby, NC
Google me on Google as Yahoo they give multiple result

I' am poet with autism and dyslexia so psl forgive the grammar graduation from my city community college which was rank top 10% of community colleges at the time.

My Second and Last Book is Coming Soon Found It on Amazon

My poems have multiple meaning i plan to do audio of a specific genres in the near future. Google Louis Borgo and a specific poem you never know what interesting facts you will found?

Who knows maybe time go another field work I did keep counting over last 5 years over 100,000 people read my work I'm thanking for just one page visit.....

Louis Borgo's Works:

To Palp A Vow Of Silence 7/31/14
My Second and Last Book Coming Soon! ! !
Found it Amazon.
New Poems
Black Philosopher
I'm struggling, like a bit, of a tongue,
I dont feel it's my time to speak, but please, as people sleep,
will it be all right,
To write...
Things on my chest, that I like to a dress,
So i decide to invest, in this hand written
Signture...
Light to the eye, dropp of a dime,
I, decide it was time, to recollection my mind,