Louis Borgo
Louis Borgo
[holy06] (01-06-1988 / Cleveland County, NC)
Biography of Louis Borgo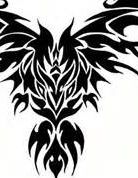 Google me on Google as well as Yahoo put Louis Borgo and one of my poems you will get photos and or videos..

Also some of poets are not finish few I requirement to read one is Internet Protestation and others get back to you on stilling going through the editing process flowplayer for picking up game first one to eleven has been reedited and a few I seen will turn into slam poetry will as well the rest will be reediting in my last book with a few poems not found on any sites.... Also Last Of The Figher (Next Level Genchi)
Pick Up Game First One To 11 By 1's
And three other not going be in my book that people turn into videos at the end of the day I was trying help people make business by sharing my stories...

Once more

I' am poet with autism and dyslexia so psl forgive the grammar graduation from my city community college which was rank top 10% of community colleges at the time. Some of my poems are still in the editing process as I have been written for ten years and Only 27 who know's if I go back edit....

My Second and Last Book is Coming Soon Found It on Amazon

My poems have multiple meaning a few of my poems audio can be found on daily motion...

Google Louis Borgo and a specific poem you never know what interesting facts you will found?


Who knows maybe time go another field work I did keep counting over last 5 years over 100,000 people read my work I'm thankful for just one page visit.....

Also I have a poem called the " Man Of The Poet" which mean it is a difference between know me and my art and with that said some of my poems are not about me I had many ideas and scenarios but with some poems not written or half written did not feel right for now.....

And with all things said nothing is ever erase from the computer so if you search hard enough might found some poems on the World Wide Web....

Once more you can found my last book on Amazon which now you can follow Authors and found more my Bio there as well as that you can found my Work History on Linkedin they invite me 21 But what I will say " If" I did have money I would invest it in economy " Money Or The Value" Holy06 It Is Official and I go by Louis A Borgo I'm only 27.

Louis Borgo's Works:

To Palp A Vow Of Silence 7/31/14
My Second and Last Book Coming Soon! ! !
Found it Amazon.
Humble Words
thoughts of crowing joy
in body the soul,
but wait there's more...
pasting of measure, feet taping,
but yet sapping, on the
there of sapping, hungry of just not knowing
that is the word of being humble...
the mystery of blending the
squrriel nut tree at the