Luna Moon
Biography of Luna Moon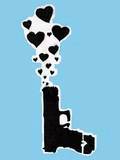 My name is Luna, and I love music. It's my whole life. But with loving music, I came to love words. I so often sit in my room with the radio turned all the way up and let words just drip from my pen. I never thought I was much of a poet, until I tried to write some. Now I can't stop. Poetry is like a drug to me now, I'll always keep it with me. I hope everyone enjoys reading my poems as much as I enjoyed writing them. Thank you.
Except For You
I hate the world and everything in it,
Except for you,
I could never hate you.
I hate the Sun and Moon and Stars,
They're too bright to hide my scars.
The only thing bright that I'll ever love,
Is you, just you,
Because you're heart is always true.
I hate the many tastes of food.