Project Pat
Biography of Project Pat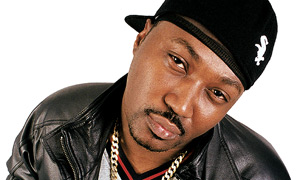 Of the many hardcore rappers to emerge from Memphis during the late '90s, Project Pat certainly stood above his peers. His affiliation with the Three 6 Mafia collective introduced him to many listeners, especially after he guested on the group's hit song "Sippin' on Some Syrup" in 2000. Yet Project Pat (born Patrick Houston, brother to Three 6 Mafia founder Juicy J) made his mark on much of America with a hit song of his own a year later, "Chickenhead." The song -- which features production by Juicy J and DJ Paul along with vocals by La Chat -- became a Dirty South anthem in 2001 and propelled Pat's third album, Mista Don't Play: Everythangs Workin, into the Top Five, an amazing feat for such a hardcore artist.

Rap music had long been a part of Pat's life before he soared to national fame in the early 2000s. His brother, Juicy J, co-founded influential Memphis hardcore rap group Three 6 Mafia during the early '90s. Though never an official member of the group, Pat affiliated himself with the Mafia, appearing on such albums as Crazyndalazdayz (1998) and Indo G's Angel Dust (1998). A year later, Pat recorded a solo album of his own for Hypnotize Minds/Loud, Ghetty Green. Though the solo debut didn't propel Pat to superstar status, it did establish him within the growing Dirty South scene, and his follow-up album, Murderers & Robbers (2000), did much the same; though this second album was independently released rather than through Loud.

Next came Pat's high-profile appearance on Three 6 Mafia's "Sippin' on Some Syrup," and when that song became a huge hit, the stage was set for one of his own. That hit would be "Chickenhead," a song also featuring La Chat, the successor to Gangsta Boo's position as the token female member of Three 6 Mafia. The song pitted the two against one another in typical Dirty South style: La Chat talking badly about Pat, him calling her a "chickenhead." Such indigenous slang had long been a staple of the Memphis scene, yet "Chickenhead" became an unprecedented success, extending its reach far beyond the South and taking its vernacular with it.

Just as his career had reached exciting heights, Pat's longtime legal skirmishes began to catch up with him. During the interim period following the success of "Chickenhead," Pat struggled with legal problems stemming from a January 2001 parole violation, when police pulled him over for speeding and discovered two revolvers. On March 13th of that same year, a federal jury found him guilty of two counts of being a felon in possession of a firearm. He had been on parole for aggravated robbery. Perhaps because of these legal matters, or for whatever reason, Loud continually pushed back the release date for Pat's fourth album, Layin' da Smack Down.