Biography of Ogu Henry Chijioke8888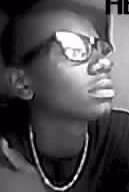 My name is Ogu Henry Chijioke. I'm a Nigerian. From Imo state. I am the second son of six children of my parents. Three boys first, and three girls. I love writting so much, Poetry is one of the best i can do. It is in my vein. I love it so dearly. God bless Africa.
Thanks.
Chat with me on these
Social Networks:
Follow me on Twiter @henryc4real

Join me on Facebook: Ogu.henryc.

Chat with me on 2go: Henryc4real or
Chijioke1888

Read my poems in google. Just type Chijioke1888

Thank you once and again, for reading my poems. God bless you.
The Root Of My Heart
Deep inside my heart is her, who nurtured me for nine months
And gave me life, breath
And strength.

Dee inside my heart is her, she who never stoped thinking about us
Who always i trust,
In hard times of cause.

Deep in my heart is her,