Cynthia BuhainBaello
Cynthia BuhainBaello
(November 17,1949 / Manila, Philippines)
A Distant Love Poem by Cynthia BuhainBaello
The most ardent love, although sincere
Cannot deny Fate and Destiny,
Those endless nights of lonely tears
Will not bring you here to be with me.

The dreams we had and many plans
Made with much Love and deepest Hope
They drift away like shifting sands
We both despair, in heartache grope.

No ending here, mere thoughts unfold,
Rewinding memories of the past
A love story that cannot be told
And a love too distant... to even last.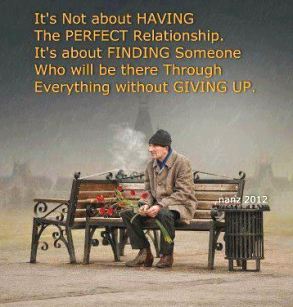 Submitted: Monday, August 15, 2011
Edited: Tuesday, March 03, 2015
Topic of this poem: love and loss
Form: Elegy
Cynthia BuhainBaello's Other Poems
Read this poem in other languages
This poem has not been translated into any other language yet.
I would like to translate this poem »
Comments about this poem (A Distant Love by Cynthia BuhainBaello )
Tirtho Banerjee

(3/21/2014 2:42:00 PM)

i liked it immensely. Extremely moving. The end is superb. (Report) Reply

Siyabonga A Nxumalo

(4/14/2012 8:15:00 PM)

Im always away from home, i haven't stayed in one place more than two years, its the nature of my job..so for me, i have no choice, long distance love is the only way...although loneliness know me buy name now, we gotta make it work, whatever it takes....i like your poem, especialy bcoz i can relate to it. (Report) Reply

Richard D. Remler

(4/13/2012 4:41:00 PM)

This has a wonderful flow to it. And the rhyme structure is excellent. Sad subject, some of us understand how dark and empty a loneliness can be. Great write. (Report) Reply
Read all 3 comments »