Beautiful Poems - Poems For Beautiful
Poems about beautiful. You can read the best beautiful poems. Browse through all beautiful poems.
Beautiful Days 3 - Poem by Michael P. McParland
Endless beautiful days with my sweet lady
are what I so deeply and dearly pray
for each and every day.
To have her right by my side holding hands
no matter what we are doing as long
as I am with her they will be the happiest of days.

Some of the most beautiful days of my
life were spent with her talking,
sitting by each other in school,
walking down the street to share a smoke or two.
It didn't matter to me what we were doing
because just being with her made the day beautiful.

Beautiful days to God I pray asking
make it easy to bring us together at last,
please reward two people filled with true love
who have waited so very long and have
remained commited to each other in heart
through many years no matter what.
Please dear God help bring these beautiful days back so very soon.

I love her so very much and she is my other half,
she brings the hope and sun she is my Angel of light.
She is such a beautiful woman with the kindest heart,
a beautiful sensitive soul I admire and am inspired.
Beautiful days will in full return with her and
there will be endless joy being with the woman I love,
she's a miracle and blessing a true gift from God.

Through all the beautiful days I will give her my best
treating her like the Queen that she is,
for she is so truly precious and rare,
a diamond in the rough so beautiful and fair.
I so truly cherish and love her and long
for the beautiful days together never ending
spending all eternity together.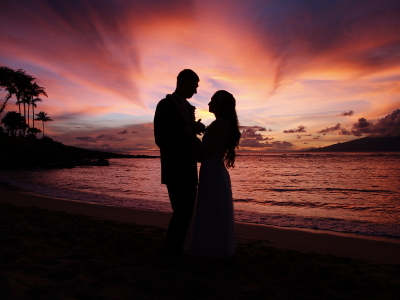 Comments about Beautiful Days 3 by Michael P. McParland
Poems About Beautiful
1.

Beautiful Days 3 , Michael P. McParland

2.

- Dear My Lovely Beauty Princess2- , Ali Sabry

3.

My Wonderful Beauty Princess , Ali Sabry

4.

Your Beauty Is Enough , Lawrence S. Pertillar

5.

- Every Night I Remember You Honey- , Ali Sabry

6.

A Fool, Am I , Justin Reamer

7.

The Luminescent Seraph , Justin Reamer

8.

Sing In Praise Of Progressive Reason- W.. , starseven0 starseven0

9.

My Beautiful Woman 2 , Michael P. McParland

10.

Beautiful Eyes , Patti Masterman

11.

Life Is Beautiful , Dimitri Jagodinski

12.

Kiss] [亲 吻 , starseven0 starseven0

13.

Angelic Face , Rohit Sapra

14.

What Is Beautiful? , Dr.V.K. Kanniappan

15.

My Beautiful One 2 , Michael P. McParland

16.

The Beautiful Ones , Rm.Shanmugam Chettiar.

17.

Beautiful Ride , Michael P. McParland

18.

Beautiful One 2 , Michael P. McParland

19.

A Beautiful Walk 2 , Michael P. McParland

20.

You Are Beautiful It's True , Michael P. McParland

21.

So Beautiful Or What , Aldo Kraas

22.

Words And Beauty , Dejan Stojanovic

23.

- My Poems Introduction The Romantic Poe.. , Ali Sabry

24.

Beautiful Sunday , Michael P. McParland

25.

The Girl Is Very Beautiful To See , Bijay Kant Dubey

26.

The Girl Is Very, Very Beautiful To See , Bijay Kant Dubey

27.

I Could Not Resist My Temptation Of Look.. , Bijay Kant Dubey

28.

You'Re So Beautiful 9 , Michael P. McParland

29.

Simply Beautiful Dreams , Rohit Sapra

30.

That Warm Island Submerged -那 .. , starseven0 starseven0

31.

Loo, How Beautiful! , gajanan mishra

32.

Day Remains As Beautiful , Rohit Sapra

33.

She Is Different But Still Very Beautiful , Rohit Sapra

34.

Like An Apple , Edward Kofi Louis

35.

What Is Known Is Variable And Dependent .. , Warren Falcon

36.

On This Beautiful Day , Francis Duggan

37.

The True The Good And The Beautiful , RIC S. BASTASA

38.

She Is Shining , Rm.Shanmugam Chettiar.

39.

Who You Love Is Good Looking , Rm.Shanmugam Chettiar.

40.

Be You Too Full , Lawrence S. Pertillar

41.

I Wanted To Write The Most Beautiful Poem , Shalom Freedman

42.

One Of The Most Pro-People'最 .. , starseven0 starseven0

43.

Beautiful Lady 5 , Michael P. McParland

44.

Oh So Beautiful , Gabriel Gauci Maistre

45.

Because You'Re Beautiful , travis walton

46.

What Is Beautiful , David Hall

47.

Objectified , Vaida Marea

48.

Beautiful Night , Danny Speicher

49.

Beautiful , Koula Politis

50.

Beautiful Dream / Together Again , sunny Munera Managan