Girl Poems - Poems For Girl
Poems about girl. You can read the best girl poems. Browse through all girl poems.
Nigeria Girl - Poem by Adewale Ajakanri
Nigeria girl
A beautiful girl who always keep her head up high
Her eyes sparkle like a bright star in the sky
She has the stamina, beauty, and courage that one would admire,
Even the love and happiness one inspires

No matter the community, color or languages
They share one spirit
Her heart is full of dove spirit
World class hair
Shining skin like that of a silver
Her voice is so cold that she speaks warmly

There are very few women in the world
Who have been truly beautiful, very few
When you look for that beautiful woman
you must look deeper to a Nigeria Girl

You must look past her many physical
attributes
Past the shape of her body
The curve of her hip and the way that she responds to pleasure
Nigeria girl
Satisfies her partner on bed
Great hands in cooking

Nigeria girl
I said to myself
She is the Most Beautiful Girl In The World
Your beauty, it truly amazes me
It's a face I want, but I can't see
A perfect body
A perfect girl
The most beautiful one in all the world
With a loving heart, a pretty smile

Nigeria girl
She's got class and she's got style
She's got the moves, she's funny too
What she doesn't have, I don't have a clue
Cuz she's got guys completely mad for her
But she seems to think that this guy is bad for her
And so he's sad for her
Thoo it takes them time to know the real guy
And if she really wants
This Nigeria girl can have me

Her beauty, it truly soft me
In your arms is a place I long to be
I want to be there, my hand in yours
Next to your perfect body, it has no flaws
No flaws No faults No imperfections
You are the best choice out of the world girls
But there's no comparison
Either been an Igbo, Yoruba or a Hausa girl
You're just way better

And now that I've met you
I'll never forget you
If only she'd let me be more than this
And fulfil my longing to kiss her lips
One more time, one turns to two
Two becomes forever
And then I'm with you

Nigeria girl
You have told the world that attitude is beauty
And in your heart there is love
You are far better than any girl of the world
Your colors are of world class
And today am screaming to the world
I love you Nigeria Girl..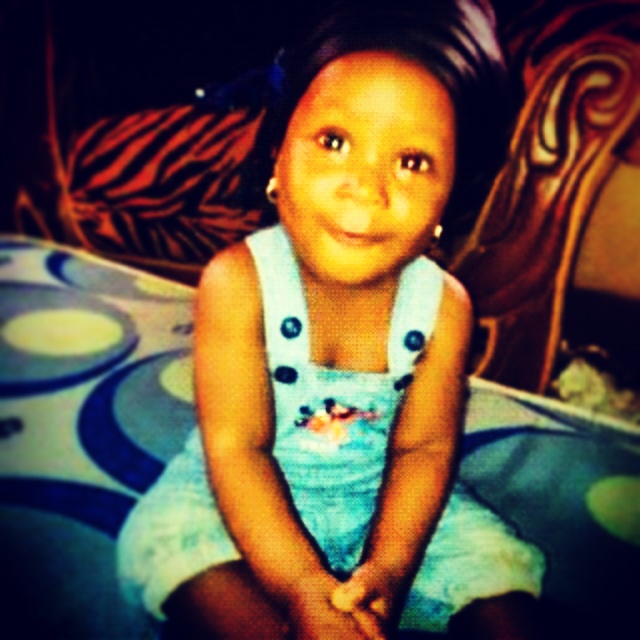 Comments about Nigeria Girl by Adewale Ajakanri
Poems About Girl
1.

Nigeria Girl , Adewale Ajakanri

2.

I Love You , Karen Amador

3.

Ghoulina (Lyrics) , Satan's Sibling

4.

She's Gone , alex delgado

5.

Girl You Want (Lyrics) , Satan's Sibling

6.

I'M This Kinda Girl........... , amber day

7.

I Am The Girl , Princess Domo 1

8.

I Am The Girl , Princess Domo

9.

Who's The Girl? , Evelyn Castillo

10.

The Last Phone Call Befor She Died And H.. , Jennifer Panner

11.

To Every Girl , eliot perez

12.

I Am , Evevona Plummer

13.

Inside Out , Jessica lee Workman

14.

Stole Your Life , Maura Hunt

15.

My Love , Muhammad Opeyemi Abdulfatai

16.

Want To Meet A Girl , lee fones

17.

What If Rape? , chelsea decost

18.

~archangel's Tune~ Pt.2 , Autumn VanBrown

19.

Visions , kasarah fichter

20.

A Little Girl Who Crys , Princess Domo

21.

I Met This Girl , fred sweetguy

22.

Dont , ally lira

23.

A Girl , Olive Bailey

24.

A Girl Like Me , Kierra Leflore

25.

Young Girl In Modernity , G. Akanji Olaniyi

26.

~archangel's Tune~ Pt.1 , Autumn VanBrown

27.

Rock N Roll Girl , Jake Brgr

28.

She Is My Girl... , Sohum Karmaker

29.

That Girl , Savannah Koonce

30.

I'M The Girl , Raven Sanchez Alexander

31.

A Woman Stole My Girl With A Line , Colin Coplin

32.

The Lost Girl , Toni Frye

33.

That Little Girl , Jesenia Castellanos

34.

She's The Girl , Madeline Nolin

35.

When A Girl Is Bored , Reihaneh Jalalian

36.

Outside , Bryanna Lonsdale

37.

So I'M The Girl , Kayla Surber

38.

Country Girl , LongLive BrokenHeart

39.

My Girl. , SEGUN RASAKI

40.

Suicide , stacey joy

41.

Some Romantics , punit jain

42.

Summer , Christian Lacdael

43.

I'M Dead , Fiona Kennedy

44.

I Can'T Help Myself , Andrew Long

45.

At War With Love (But I'm Losin' Ground) , Helen C Capan

46.

For Every.... , Robin Parker

47.

Stripped , Lisa Goycochea

48.

Vietnam; August 1970 A.D , Steve Trimmer

49.

Love And Beauty , Dennis Marshman

50.

My Little Is Gone (But Not Forgotten) , Robert Rumery