Moon Poems - Poems For Moon
Poems about moon. You can read the best moon poems. Browse through all moon poems.
Summer Moon - Poem by Michael P. McParland
Just you and me under the summer moon
arm in arm our hearts and souls in synch
singing to each other bursting with emotion,
being with you my only one under the summer moon
lying on a blanket in each others arms.
What could be better than two true loves
being with each other in natures beauty?
Nothing my dear because I would be with you.

Under the summer moon my Angels beauty illuminated
by the divine celestial light,
putting you in its perfect glow to frame my perfect girl.
Under the summer moon with you feeling
your warmth and glow.
Under the summer moon with you where
nothing can touch or hurt us at all.
A world that's all our own as we get lost
in each others tune.
I would love to lay under the summer moon with you
because I love you deep my tender one.

Just to be in your arms under the summer moon,
a splendid place and splendid time
with the perfect one.
Under the summer moon with you the Angel of my heart.
We will do this dear I promise you
and I just hold you close to me.
Talking and kissing while we get lost
in the spell that love's created for us dear.
You will rest your head upon my chest
while we lay in peace in bliss under the moon so full.
I love you dear and can't wait to be with you
under the bright and beautiful summer moon.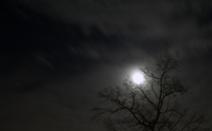 Comments about Summer Moon by Michael P. McParland
Poems About Moon
251.

Summer Moon , Michael P. McParland

252.

Unholy Grail , Charles Hice

253.

Moon Is Here , gajanan mishra

254.

To Sail Under The Star Is To Sail For Re.. , Raymond Sawyer

255.

The Stars Of Respect For The Stars With .. , Raymond Sawyer

256.

The Family Is The Family Of Star Bucks. , Raymond Sawyer

257.

The Night Of The Moon Is The Family Who'.. , Raymond Sawyer

258.

For Every Star That One Touch Shall Feel.. , Raymond Sawyer

259.

Some Where The Moon Light Angel Shine In.. , Raymond Sawyer

260.

To Feel Respect Is To Be Touch With Resp.. , Raymond Sawyer

261.

For Every Beautiful Even Thus The Angel .. , Raymond Sawyer

262.

Where Every Star There A Moon Light Of R.. , Raymond Sawyer

263.

For One Who Sit In The Sun Is One Who Si.. , Raymond Sawyer

264.

The Star Of Respect Is The Star Of Happi.. , Raymond Sawyer

265.

The Stars That Sparkle Is The Stars Of R.. , Raymond Sawyer

266.

For Every Star That One See Is The Angel.. , Raymond Sawyer

267.

The More The Moon Raise Thus The Sun Sha.. , Raymond Sawyer

268.

Where There The Sun Thus The Moon Will R.. , Raymond Sawyer

269.

For One Who Smile Thus The Moon Light Of.. , Raymond Sawyer

270.

The More The Moon Light Shine The Strong.. , Raymond Sawyer

271.

For Every Min The Moon Shine For One Se.. , Raymond Sawyer

272.

A Lovely Smile Is The Smile Of Respect. , Raymond Sawyer

273.

Some Where In The Night There A Angel Of.. , Raymond Sawyer

274.

Beautiful Night For A Moonlight Walk Und.. , Raymond Sawyer

275.

To Ride By Night Is To Feel To Be Touch .. , Raymond Sawyer

276.

Where There Is Respect Thus There A Angel. , Raymond Sawyer

277.

Night By Night For One Can See The Stars.. , Raymond Sawyer

278.

The Night That The Air Touch Once Heart .. , Raymond Sawyer

279.

To Look To The Night Sky Thus There Resp.. , Raymond Sawyer

280.

A Night Under The Stars Of Respect. , Raymond Sawyer

281.

Where There Blue Moon Thus There Is Resp.. , Raymond Sawyer

282.

For Every Wish Thus The Blue Moon Shall .. , Raymond Sawyer

283.

To Wish Is To Feel The Touch Of Respect .. , Raymond Sawyer

284.

For Every Lily Shall Feel The Touch Of R.. , Raymond Sawyer

285.

For When The Sun Raise Thus The Blue Moo.. , Raymond Sawyer

286.

When The Stars Is Out Thus One Will Feel.. , Raymond Sawyer

287.

The Night The Angels Dance Across With R.. , Raymond Sawyer

288.

The Blue Moon That Fill The Stars With R.. , Raymond Sawyer

289.

To Walk In The Sun Shine Is Like A Walk .. , Raymond Sawyer

290.

The Night That The Angels Touch A Family.. , Raymond Sawyer

291.

For One Who Wish For The Touch Of Respect. , Raymond Sawyer

292.

For Every Rose That One See Is The Angel.. , Raymond Sawyer

293.

For The Stars That Raise To The Night Sk.. , Raymond Sawyer

294.

For Every Angel There Is A Touch Of Resp.. , Raymond Sawyer

295.

The Night That The Moon Was Touch With R.. , Raymond Sawyer

296.

When The Sky Is Clear Thus There Respect. , Raymond Sawyer

297.

For Every Min One Look To The Sky For On.. , Raymond Sawyer

298.

The Angel Of The Night Is The Angel With.. , Raymond Sawyer

299.

For Every Min One Look To The Night Sky. , Raymond Sawyer

300.

To See The Moon Raise Is To See The Ange.. , Raymond Sawyer