Power Poems - Poems For Power
Poems about power. You can read the best power poems. Browse through all power poems.
Powerless Power - Poem by OVERLORD DON MANUEL IHCAKEYNO
This power in'deed is very powerless
Money is power to employ into substantiations all possibilities
This money gives but i'lls to be'gotten
It is devalued by it's populaces
It gives the holder no power over armies
it's validities is questioned
What value is powerless power?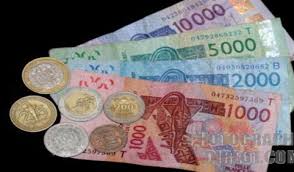 Comments about Powerless Power by OVERLORD DON MANUEL IHCAKEYNO
Poems About Power
351.

Powerless Power , OVERLORD DON MANUEL IHCAKEYNO

352.

Israel In Egypt. Book Fourth. , Edwin Atherstone

353.

Peace , Anthony Acquah

354.

Dream Chemisty Even The Dream World , Emranor Reja

355.

Desire To Play God , Nazir Uddin Khan

356.

A Higher Power Watches , Cecelia Weir

357.

January 1,2012 - A New Year Begins As Th.. , Michael Hopkins

358.

Power , Mixo Malepfane

359.

Natural Powers Of Human Beings , Julius Babarinsa

360.

The Mighty Light , J Sheba Anandhi

361.

Fall From Grace , keron Johnson

362.

Untitled 7 , Jeremy M. Dreher

363.

Power Vs Potential , Anthony Levitt

364.

Gravity Vs Money , Slava Olchevski

365.

Big Power , Somahadi Hadi

366.

Understand , kaylee job

367.

Power Up-Cauchy3 , cheung shun sang

368.

Israel In Egypt. Book Twenty-Second , Edwin Atherstone

369.

Dreams , Ninni ...

370.

Bear Claw , anteaus berryhill

371.

Computer , Dean Buckfield

372.

Israel In Egypt. Book Seventeenth. , Edwin Atherstone

373.

Essays On Literature , alexander opicho

374.

The Power In My Hand , Ivan Chizurum Ezeigbo

375.

A Thought Upon The Power Of Words , David Lacey

376.

You Are Not Letting Them Die, They Kille.. , Anthony Cavuoti

377.

The Living Power Of Meditation On Dying! , TD. Kumar

378.

My Poem , Ms. NeaLeo Miyaki

379.

Poison Of Power , TD. Kumar

380.

Author`s Note (Revised) , Steve Trimmer

381.

Changes , Jason Bass

382.

Soil As The Source Of Everthing , MTHOKOZISI NTOKOZO MAPHUMULO

383.

Israel In Egypt. Book Second , Edwin Atherstone

384.

Developping An Island , inguruwatta pushpadewa

385.

Laugh , Md. Muzzammil

386.

I Believe In The Power , Cleo A. Fletcher

387.

Because God Really Is... , MoonBee Canady

388.

Control Is Powered By Destiny , keanu kino

389.

The Power Of Words , celia hinojosa

390.

The Power Of Love , Heartbeat Tempo

391.

I Hate Know , Joe Uribe

392.

Wallace: Book V , Blind Hary

393.

"a Powerful Thing" , Alberto Lee

394.

The Healer , Adam Sobh

395.

Israel In Egypt. Book Sixteenth. , Edwin Atherstone

396.

Power! , Colin Wongk

397.

Israel In Egypt. Book Eigth. , Edwin Atherstone

398.

The Power Of Smile , Funmbi Aransiola

399.

Power , Roxy Gonro

400.

Beth , imani halley