Strength Poems - Poems For Strength
Poems about strength. You can read the best strength poems. Browse through all strength poems.
Your Loving Strength 2 - Poem by Michael P. McParland
My darling dear your loving strength is supreme,
though not yet feeling fully healthy and better
I have felt all of your energy and it's helped immensely.
I feel more rested and the headache has eased,
you are my Angel and truly perfect to me.
Your loving strength is a God given gift,
one that you share and I thank you so much.

I still need much rest but wanted to thank you,
tell you that your loving strength
is what always helps get me through.
Feeling your arms wrapped tightly around,
smelling your hair and skin your hand in mine.
It helps keep me going time after time,
my sweet sweet dear Kira you're amazing to me.

Your loving strength has helped me so much,
I thank you dear and pray I have helped you.
When we are reunited once again I'll
show you how much I'm thankful again and again.
Giving back to you each day for all time,
giving my love endlessly showing I'm kind.
I love you darling you're a true blessed gift,
your loving strength is a wonder to me.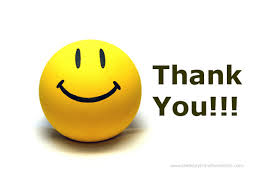 Comments about Your Loving Strength 2 by Michael P. McParland
Poems About Strength
1.

Your Loving Strength 2 , Michael P. McParland

2.

Give Me Strength , gajanan mishra

3.

I Am Woman Of Strength / Dark Angel , Lilly Emery

4.

My Strength (For You) , Michael P. McParland

5.

Aging Mind. , Gangadharan nair Pulingat..

6.

Finding Strength , RoseAnn V. Shawiak

7.

The Green Represents Life , Rohit Sapra

8.

A Kiss 2 , Michael P. McParland

9.

Nothing Wrong , hasmukh amathalal

10.

Essence Of Essence Is The Birth Of The W.. , Narsinh Mehta

11.

Penthesilea , Robert Laurence Binyon

12.

Light , Sossi Khachadourian

13.

Take My Hand 8 , Michael P. McParland

14.

Satisfying Life , RoseAnn V. Shawiak

15.

Contentment From God , Bob Gotti

16.

My Own Life's Quotes To Live By - October , Seema Chowdhury

17.

A Hill , Naveed Akram

18.

Left-Handed Blows , gershon hepner

19.

May God , Rohit Sapra

20.

The Death Of Adam , Robert Laurence Binyon

21.

Portrayals Of Life , RoseAnn V. Shawiak

22.

Words Add A Meaning , Rohit Sapra

23.

My Loneliness And Depression , Rohit Sapra

24.

Navaratri! , Geetha Jayakumar

25.

Formidable Entries Into Poems , RoseAnn V. Shawiak

26.

To Lose Credulity, Escape. , Rm.Shanmugam Chettiar.

27.

Openness , Madrason writer

28.

Strength, Courage, Believe, And Strong , Latishia Johnson

29.

My Mother My Best Friend , Zunda Wezi Chibwe

30.

A Thought! Viii , Robert Green

31.

The Unseen , kay j sparkz

32.

Mental Slavery , ADENUGA TITILAYO

33.

Strength , ajay srivastava

34.

Your Strength , Tery Young

35.

Strength , Vasto Grom

36.

The Prime Locus , Dr. Madan Gandhi

37.

The Strength Of A Man , Ifeoma idoko

38.

So Weak, Yet Strong , Cute Faces International

39.

Pain , Eric Karns

40.

Your Cloudy Day , Tony Jolley

41.

Sacrificing Decision , Andrea Maree Smith

42.

My Tears , Thandolwethu Ntshebe

43.

Wings.... 3 , sxc babe xxx

44.

Mother Moon Ii , Tatianna Rei Moonshadow

45.

'Not-So-Close-To-It-Poem' , Michelle Dickson

46.

Strength, Confidence & Freedom , Marilee Morley

47.

God How To Find Strength , Susie Sunshine

48.

O, Energizing Wind! * , C. P. Sharma

49.

God Help Me To See Today How I Can Be Us.. , Susie Sunshine

50.

Crystal Blue Eyes , Fred Flintstone