Richard St. Clair
Richard St. Clair
(1946 / Jamestown, North Dakota)
Biography of Richard St. Clair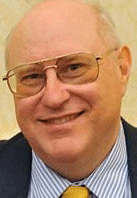 Richard St. Clair is a noted composer of modern classical music with over 130 compositions to his credit in all major genres. But he is also an accomplished poet, excelling in haiku and tanka (waka) from the Japanese tradition and Western fixed forms such as sonnet, cinquain, and sestina. He resides in Massachusetts (USA) .
Chill In The Air
A chill in the air:
painted across the sky,
heavy clouds
moving in high winds-
red leaves falling, fallen.