Senator alufalism
Senator alufalism
(Warri delta state, Nigeria)
Biography of Senator alufalism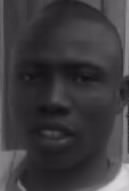 I am a very easy going guy but i dislike education madness(oppressing others with the little knowledge you have) . I'm in school, I founded a group called ' alufalismovement'.
The Study Of Man
The study of man has,
an unstoppable ending, truth
is the most unimportant
part of life,
The eyes they say
is the window of
the heart yet the heart
of man is deeper
than the dept of a sea.