Biography of Uchechukwu Agodom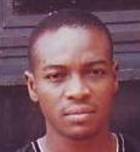 Uchechukwu Agodom was educated at the University of Nigeria, Nsukka, where he earned a degree in Mechanical Engineering.Uchechukwu Agodom is a polymath.Uchechukwu Agodom is many things – engineer, poet, writer, essayist, playwright, columnist, blogger, editor, teacher, actor, scriptwriter, critic, reviewer, publisher, commentator, analyst, researcher, IT/Internet/web developer and designer, and community and library developer.His writings have been published in newspapers, magazines, blogs, journals, reviews and in anthologies, and on the Internet. Some of his writings can be seen in the anthologies: Harvest Time and Cultural Anthology; in the newspapers: Daily Trust, the Punch, Sunday Triumph and Blueprint; in the review, ANA Review published by the Association of Nigerian Authors whose founding president is Professor Chinua Achebe; on the Internet on Voicesnet, Nuvein, Authorme, Online Nigeria and much more. Uchechukwu Agodom is a member of the following associations: Association of Nigerian Authors, Science Teachers Association of Nigeria, Nigerian Union of Teachers, Actors Guild of Nigeria, and much more.BLOGS: WWW.UCHEAGODOM.BLOGSPOT.COM, WWW.ESSAYLITE.BLOGSPOT.COM, WWW.LITTSAY.BLOGSPOT.COM, WWW.POETAGODOM.BLOGSPOT.COM. Contact: ucheagodom4@gmail.com.
This page is based on the copyrighted Wikipedia Uchechukwu Agodom; it is used under the Creative Commons Attribution-ShareAlike 3.0 Unported License. You may redistribute it, verbatim or modified, providing that you comply with the terms of the CC-BY-SA.
Feverish Agenda
Mosquito seeks
New term of office
In the slum

At a biting cost
To the slum

At a feverish cost
To the slum

Mosquito pushes
Its feverish agenda
With an impressive speed

Malarial pulses rise
In combat
To bring bodies down