Amanda Shelton
Amanda Shelton
[Deep Lovers Poet] (July 3,1981 / Bakersfield, California USA)
Biography of Amanda Shelton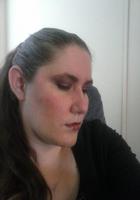 I have always been a deep thinker, and a passionate person poetry is my way of expressing my emotions and passions.

Quote By Amanda Shelton: 'My passions and fears are one and the same. I use to fear life but now I embrace it with all my passions and that is what I have fought for.'

Amanda Shelton's Works:

None hoping to in the future.
Life Is Like Win
Life is like wine you take it from the vine
It tastes so sweet so fine
It get's better with time