Amanda Shelton
Amanda Shelton
[Deep Lovers Poet] (July 3,1981 / Bakersfield, California USA)
Biography of Amanda Shelton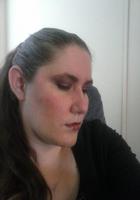 I have always been a deep thinker, and a passionate person poetry is my way of expressing my emotions and passions.

Quote By Amanda Shelton: 'My passions and fears are one and the same. I use to fear life but now I embrace it with all my passions and that is what I have fought for.'

Amanda Shelton's Works:

None hoping to in the future.
That Like A Seed
The human soul is that like a seed; it struggles until it it's the bit of light it needs to grow and blossom.