Ambarish Srivastava
Biography of Ambarish Srivastava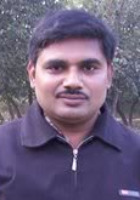 Ambarish Srivastava (Hindi: अम्बरीष श्रीवास्तव) is an Indian architectural engineer and Hindi language poet.

Awards

In 2007, Ambarish Srivastava was awarded the national "Indira Gandhi Priyadarshini Award" for outstanding services, achievements and contributions in the field of architectural engineering by All India National Unity Conference in New Delhi. The Indira Gandhi Priyadarshini Award is presented to men and women from various walks of life for their outstanding services, achievement and contributions in their particular professions. The award intends to spot and recognize the hidden talent in the country. Since he could not attend the award ceremony because he got injured in a road accident at 11 October 2007, he was honored this award at his home through post office Sitapur.

Also in 2007, he was honored with the "Abhiyantran-Shree" (Translation: Rich in engineering) distinction by Bhartiya Manvadhikar Association (Indian Human-Rights Association) in the field of architectural engineering and "Saraswati-Ratn", Honor (Translation: Gem of Goddess Saraswatee) in 2009 by Hindi Sahitya Parishad (Translation: Hindi Literature Council) in the field of Hindi poetry. He has been actively associated with ACC, Limited and other companies for the welfare of construction workers, and created many Hindi articles on construction techniques and Hindi poems on farmers, construction workers, soldiers, mothers, children, etc.

Published Construction related articles

'Bhawan Nirman (Vastu Shiksha)' Translation: Building construction (Vastu Education)

Social Work

Ambarish Srivastava has honored many elderly persons over 60 years old, and he had organised a Puja for their good health as well as long life. Mohan Verma of the Hindi newspaper Dainik Jagran wrote a special report on Srivastava's service. He is also a Life member of "Hindi Sabha", Hindi Sahitya Parishad, Sanskar Bharti and Sahitya Utthan Parishad.
This page is based on the copyrighted Wikipedia Ambarish Srivastava; it is used under the Creative Commons Attribution-ShareAlike 3.0 Unported License. You may redistribute it, verbatim or modified, providing that you comply with the terms of the CC-BY-SA.