Biography of Andrea Cebrecos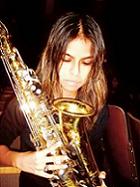 Hello. My name is, as you all have probably already seen, Andrea. I'm currently 19 and studying literature and law in college.

I don't know exactly when I started writing; but once I picked it up I just couldn't stop. Writing is one of my many outlets. It's exhilarating to put your feelings down on paper and when you're done, to read what you have created and feel pleased. Even though I go through long periods of writers block, I somehow manage to write something down - usually at three in the morning. No, I am not a Shelley, Frost, Dickinson, or Poe but hopefully my poetry is a bit as enjoyable as theirs. Please, critique away; don't hold back. After all, that's one of the main reasons I decided to join this site.

I hope you all enjoy what I have up so far.

Andrea Cebrecos's Works:

I haven't published anything yet. It's one of my many dreams and goals though and hopefully, one day, I'll accomplish it.
Loves Never Ending Plans
After her first heartbreak
She swore she would never fall in love again
And to never ever understand or look at another man
Love hurt way too much
And she could or would never take the pain
She knew her heart had already been put through enough strain

But since we're all aware
That love always has a different plan