Angel JacksonAbner
Biography of Angel JacksonAbner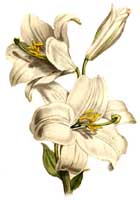 I am a pretty easygoing type of person. I just don't have the best living styles, as far as I live in poverty with no job, in search of one so I can raise my baby. No one seems like they are hiring at the time. I love children, I was a school bus monitor for about 7 months, until school was out. I transferred to another state, and living poorly. Never had any money growing up, living in poverty when I was young. I have been trying to get a daycare job at all possible, down here in Des Moines, IA. No luck. I am a muslimah, and very trustworthy type of person. I live on a welfare check and food stamps, so I don't get to much out of life. I believe in the most high Allah. 'Judge me not because of what you see on the outside, because you might be missing something.' That is my quote. Don't ever pre-judge someone, that isn't nice. People say I am outgoing, easygoing, trustworthy, funny, just a good person all around. Can't beat that.

Angel JacksonAbner's Works:

no, maybe one day I hope.
'Looking Within'
For four years,
A little girl only shivered, prayed, and shed tears,
No one would open their ears,
She screams out for help yet no one hears.
The police ain't even on her side,
She's crying out from the inside,
But no one still listens to her outside,
She wants to just run and hide,
She don't believe anyone would mind.