Angel JacksonAbner
Biography of Angel JacksonAbner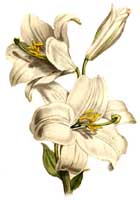 I am a pretty easygoing type of person. I just don't have the best living styles, as far as I live in poverty with no job, in search of one so I can raise my baby. No one seems like they are hiring at the time. I love children, I was a school bus monitor for about 7 months, until school was out. I transferred to another state, and living poorly. Never had any money growing up, living in poverty when I was young. I have been trying to get a daycare job at all possible, down here in Des Moines, IA. No luck. I am a muslimah, and very trustworthy type of person. I live on a welfare check and food stamps, so I don't get to much out of life. I believe in the most high Allah. 'Judge me not because of what you see on the outside, because you might be missing something.' That is my quote. Don't ever pre-judge someone, that isn't nice. People say I am outgoing, easygoing, trustworthy, funny, just a good person all around. Can't beat that.

Angel JacksonAbner's Works:

no, maybe one day I hope.
'Poverty Verses Welfare'
Time is running out, only to find out, you have to kiss ass to survive in America. Wish I had a better life, instead I'm stuck kissing Welfare ass in order to survive, Free is what the rich believe, When the ones who struggle trying to find a way to eat, The rich whites has no worries, They can survive, pay bills, live the nice life, Keep their fam