Angela M Weber
Angela M Weber
(05/10/1971 / WASHINGTON STATE)
Biography of Angela M Weber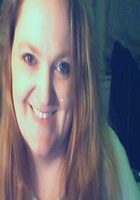 I AM A MOTHER OF TWO AMAZING KIDS- BOTH GROWN WITH KIDS OF THEIR OWN- BEEN WRITING SINCE GRADE SCHOOL WHENEVER I WAS FEELIN SAD OR ALONE.

I WRITE POETRY AND SHORT EROTICA STORIES-

I AM KNOWN ON MOST WEBSITES AS ♥ WARMFUZZY♥ HAVE USED THAT NAME FOR THE PAST 15 YRS.

Angela M Weber's Works:

BEEN PUBLISHED IN SEVERAL POETRY ANTHOLOGIES - SINCE HIGH SCHOOL.
Missing You
Missing you
the hardest thing I ever had to do
the saying of good bye
the not knowin of why
missing you is the heartbreak
that brings to me when
all I do is love you.
I come to you here and there
leave you - never of being aware