Ann Beard
Ann Beard
[Roan B] (1944 / London. UK)
Biography of Ann Beard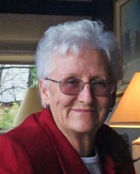 A New Zealand Poet.
keen gardener with a passion for arts and crafts, light novels, music (easy listening and light opera) and simple poetry.
Finds inspiration from life and nature

Ann has recently self published a poetry book. with the American company Xlibris presently advertising on Poemhunter. and has this to say.

I would like to advise all would be authors to carefully research all offers of self publishing especially - where the company distributes from, selling price, print quality and marketing assistance included in price.

a preview can be found by Googling Roan B
Poetry Unpretentious Beginnings.

December 2015 - Introducing Ann's second published book
Poetry Borrowed Time.
A continuation of personal thoughts and impressions.

Previews and option to purchase details found in
Facebook. Roan B Poetry

Web site address www.roanpoetry.co.nz

Ann Beard's Works:

Book 1 Poetry Unpretentious Beginnings.
Book 2 Poetry Borrowed Time.
New Poems
I Never Saw Her Cry.
She did not shed a single tear,
the weeks that she lay dying.
No pain was felt to feed her fear
the morphine soaked up every tear
I never saw her crying.

She'd only ask, 'Don't leave me here
alone, she says, while sighing.
I held her hand, sat very near