Annalee Hopkins Somerville
Biography of Annalee Hopkins Somerville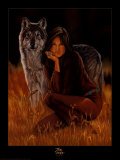 It's been a very long journey but I've made it. I'm a Spirit on a journey, in search of a vision, walking the path Father Sky put before me.

Blessings & Energy ~

My spin off page is, life experience poems under Living Experience.

Annalee Hopkins Somerville's Works:

Poem (Snow Day) published in Stars of our Hearts.2012
Spiritual Journey Poem of the day twice on Poem Hunter.
Eagle Spirit
Running beyond the meadows,
To the thicket of forest grass,
The sun was shining high,
As the eagle flew pass.

Watching as he soared,
So high above the land,
I knew my life had meaning,
That there was a bigger plan.