Annalee Hopkins Somerville
Biography of Annalee Hopkins Somerville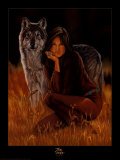 It's been a very long journey but I've made it. I'm a Spirit on a journey, in search of a vision, walking the path Father Sky put before me.

Blessings & Energy ~

My spin off page is, life experience poems under Living Experience.

Annalee Hopkins Somerville's Works:

Poem (Snow Day) published in Stars of our Hearts.2012
Spiritual Journey Poem of the day twice on Poem Hunter.
New Poems
Deer Dreams
Over the distant hills,
In snow thickened grass,
I saw my vision,
I had found my path.

The sky opened up,
The sun beamed down,
All the animals,
Had gathered round.