Atsiylah Atty Garfinkel
Biography of Atsiylah Atty Garfinkel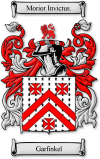 I was born, I lived hard, loved ones died, and I wrote and performed. I am a woman, a friend, a daughter, a sister, a mother, a poet, a lobbyist, a political junkie and a naturalist. I am me.
Baruch Atah Adonai.

Atsiylah Atty Garfinkel's Works:

Local Love in Spoken Word,
Nature Nerds: A Natural History Guide for Children
I Need A New Heart
I need heart surgery, I think perhaps I must.
That's what you do when you've a broke part.
You go to the doctor to have it fixed or made new.
I'll have them cut open my chest and give me a heart.

If I budget I can pay off the surgery in a few years.
Then I will have love, compassion and all I used to.
After all this one is no good just sitting there broken.
And people keep saying to hurry up and get over you.