breanna wilson
breanna wilson
(9-26-93 / florida)
Biography of breanna wilson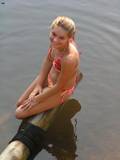 hey yall check out my poems you will love them! ! ! ! leave me a message and let me know your opinions! ! ! love yall!
Fly High! ! !
today is her last day
god says its time for her to go
as she is dealing with the pain
she has to let go
fly high and but dont fly far...