C.J. Sage
Biography of C.J. Sage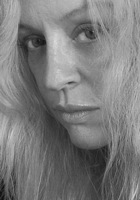 C. J. Sage is an American poet and artist, best known for her precise wordplay, internal rhymes, and lyrical poetry. Sage is also the editor of the National Poetry Review and Press. After taking her M. F. A. in Creative Writing/Poetry at San Jose State University she taught poetry, writing, and literature for many years at De Anza and Hartnell College. She works as a Realtor in Santa Cruz and surrounding counties. Sage resides in Rio Del Mar, California, a coastal town on the Monterey Bay. Sage has been a judge of the Dream Horse Press National Chapbook Contest since 2001.

Works

She is author of three collections of poetry, most recently, The San Simeon Zebras (Salmon Poetry, 2010). Her second collection, Odyssea (Word Press, 2007), is a gender role-reversal of the Odyssey tale retold in modern times. Her first collection is, Let's Not Sleep (Dream Horse Press, 2001). Sage has also edited one animal rights poetry anthology, And We the Creatures (Dream Horse Press, 2003), and one literature textbook Field Notes in Contemporary Literature (Dream Horse Press, 2005). Her poems have appeared in The Antioch Review, Barrow Street, Black Warrior Review, Boston Review, Copper Nickel, Orion, Ploughshares, POOL, Prairie Schooner, Shenandoah, The Southeast Review, The Threepenny Review, et cetera.

C.J. Sage's Works:

The San Simeon Zebras (2010)
Odyssea (2007)
Field Notes in Contemporary Literature (2005)
And We the Creatures (2003)
Let's Not Sleep (2001)
This page is based on the copyrighted Wikipedia C.J. Sage; it is used under the Creative Commons Attribution-ShareAlike 3.0 Unported License. You may redistribute it, verbatim or modified, providing that you comply with the terms of the CC-BY-SA.
Fawn Ghazal
Inside a snowy blanket which put the trees to sleep,
I heard a fawn.
Out past the window's ice coat in the morning, I
found a sleeping fawn.

There are men in yellow kitchens watching hands of
brown-eyed women
while men in orange jackets dream in secret, of
capturing a fawn.