Catherine Malchak
Catherine Malchak
(March 6 / Florida)
Biography of Catherine Malchak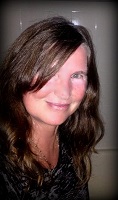 I'm just someone who has loved to write since I was about 12 years old. Some of my poetry sounds young, some have improved (hopefully) as I've matured. I wrote and copyrighted a book called 'Married Too Young' and sent a revised version with my later poetry and songs included. I don't sing, but I can hear how I want my songs to sound in my head..a few have been put to music. Writing is something that brings joy, sometimes to me alone, other times to people who resonate with the words. I hope you will let me know if you can relate to my poetry or song lyrics.

Catherine Malchak's Works:

Poetry in two anthologies.
The Bond
As the bond is formed
it is apparent that this is to be
my most ferocious love
and though you have not yet been born
I am already holding you, asleep.
Soon you will need me
to calm the rude awakening
of your new soul
and with a sureness
I have never known before
I know I will always be there.