Charles Kenneth Williams
Biography of Charles Kenneth Williams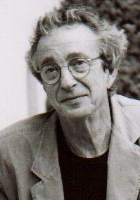 C. K. Williams (born Charles Kenneth Williams on November 4, 1936) is an American poet, critic and translator. Williams has won nearly every major poetry award. Flesh and Blood won the National Book Critics Circle Award in 1987. Repair (1999) won the 2000 Pulitzer Prize for Poetry, was a National Book Award finalist and won the Los Angeles Times Book Prize. The Singing won the National Book Award, 2003 and in 2005 Williams received the Ruth Lilly Poetry Prize. The 2012 film Tar related aspects of Williams' life using his poetry.
C. K. Williams grew up in Newark, New Jersey and graduated from Columbia High School in Maplewood. He later briefly attended Bucknell University and graduated from the University of Pennsylvania. While at Penn he studied with the romantic scholar, Morse Peckham, and spent a great deal of time in the circle of young architects who studied with and worked for the great architect Louis Kahn. In an essay, "Beginnings," he acknowledges Kahn's dedication and patience as essential to his notion of the life of an artist.
Williams lived for a period in Philadelphia, where he worked for a number of years as a part-time psychotherapist for adolescents and young adults, a ghost-writer and editor, then began teaching, first at the YM-YWHA in Philadelphia, then at several universities in Pennsylvania, Beaver College, Drexel, and Franklin and Marshall. He subsequently taught at many other universities, including Columbia, NYU, Boston University, the University of California, both at Irvine and Berkeley, before finally becoming a professor at George Mason University, then moving in 1995 to Princeton University, where he has taught poetry workshops and translation ever since.
He met his present wife, Catherine Mauger, a French jeweler, in 1973, and they have a son who is now a noted painter, Jed Williams. He has a daughter from an earlier marriage, Jessie Williams Burns, who is a writer. He lives half the year near Princeton, and the rest in Normandy in France.
He is a member of the American Academy of Arts and Letters.
Tar
The first morning of Three Mile Island: those first disquieting, uncertain,
mystifying hours.
All morning a crew of workmen have been tearing the old decrepit roof
off our building,
and all morning, trying to distract myself, I've been wandering out to
watch them
as they hack away the leaden layers of asbestos paper and disassemble
the disintegrating drains.
After half a night of listening to the news, wondering how to know a