Cheryl McDonnell
Biography of Cheryl McDonnell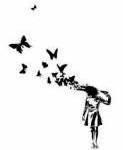 I'm Cheryl,24 years old and from England. I have always enjoyed reading and writing, probably since I became aware of words and how they clicked perfectly in love with each other in a great poem.

I encourage critics to be honest about my works, everyone has room for improvement and I do not fear advice.

I hope you enjoy reading.

Cheryl.
Bird Of The Small Hours.
When the air was silent
And the trees slept still
No wind a whispering
It's sullen winter chill
A song cuts the silence
Into ribbons of hope
Dancing in the crescent's light
Keeping me afloat.