Dan Caliolio
Dan Caliolio
(4-04-92 / NY)
Biography of Dan Caliolio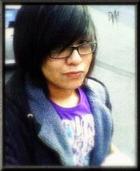 Poetry is the definition, or key to ones soul, and as a young one, i plan on taking a different route from what everyones doing, and interpret my situations through my writing.

The old poetry was 'different' to say the least, but as time takes its toll, the perspective i have for the world changes.I still have a long way to go, and throughout the so called 'maturity process', i'll keep writing, the situations, the scenarios, and the beauty i've yet to see.
The Epiphany
it's the euphoria of this descent, and i'm running for the touchdown.
but i'm stuck in slow-motion, my boy is cold, drunk, and drugged...
i'm prying for pretend memories, and i'm tied in a line, which makes me the bait...
to be the bait means to be broken.to be broken means to be shallow, but not desperate.
their mentality lacks efficiency, and no one is safe from abuse..
even the love...Specially the love.
i'm the bait...just the bait, and i'm waiting for the prey.