Dan Caliolio
Dan Caliolio
(4-04-92 / NY)
Biography of Dan Caliolio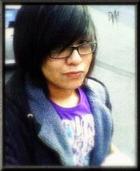 Poetry is the definition, or key to ones soul, and as a young one, i plan on taking a different route from what everyones doing, and interpret my situations through my writing.

The old poetry was 'different' to say the least, but as time takes its toll, the perspective i have for the world changes.I still have a long way to go, and throughout the so called 'maturity process', i'll keep writing, the situations, the scenarios, and the beauty i've yet to see.
In Kelbie's Eyes
You whisper 'City skies in Idaho tonight.'
I think you're pretty, dressed in seventeen dreams
From our candle lit dinner.
You smile like you're dreaming; you're so well drawn,
So dear I think we're head over heels.
I won't stop until I get you to say 'Live to Love'
For me to take it one step or two, I'll take you under Vegas Lights
and we'll join this party scene and dropp dead 'till our 'everything' gets old.
When winter words turn gold, I promise you my pen vs. my soul.