Danny Speicher
Danny Speicher
(February 26,1982 / Lawrence, KS)
Biography of Danny Speicher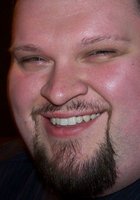 Danny Speicher was born on February 26,1982 and grew up in the college town of Lawrence, Kansas. Raised by his mother (Cynthia Speicher) , aunt (Patricia Collins) and grandmother (Ruby Collins) until his grandma's death in 1997, Danny received love unconditionally from his family throughout his upbringing. Having been the son of Frank Joseph Speicher (a prominent figure in the city of Lawrence who died when Danny was 7) , he found a unique and strong connection to the Lawrence community.

Speicher's faith in Christ had always been a central part of his life and for a short while he attended Oklahoma Wesleyan University in Bartlesville, Oklahoma to pursue a degree in Pastoral Ministry from 2004-2006. He is currently back in his hometown of Lawrence, Kansas looking to pursue degree in education, instead, after finding his passion for teaching at a local elementary school upon his return.

Danny has been writing poems since childhood. However, he truly started developing his passion for writing after he graduated from Lawrence High School in 2000. His poems often express his faith in God; his passion and romantic love for loved ones who have come and gone in his life; or even more often express his love for family, friends or places. Whether he writes of love or loss; faith or strife... He always writes with a unique authenticity and classical style that is distinctly his.
A Springtime Sonnet
When the winter blooms into springtime, bright
And the birds are sweetly singing their tune
We consider Your benevolent might
And pray that the light doesn't fade too soon

Yet, when the nightfall does fall from above
Your stars prolong the beauty of the sun
Shining on to remind us of Your love
And remind us Your work is never done