debbie wagoner
debbie wagoner
(10-30-1960 / louisville ky)
Biography of debbie wagoner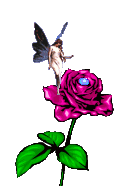 I am 48 years old and the mother of 2 grown children and 2 grandchildren. I live to write and have been published in several books. I have a site on poetry poem called heartfelt poet 2740 I have been there for a year and love it. Thank you and I hope you enjoy my poetry. Deb.
Angels
Angels up high in the golden mist
filling my spirit up with heaven sent bliss.
A choir of voices so peaceful and calm
God's sending me his healing sweet balm.

I believe in my angels this is so true
sitting in the clouds of heavens blue.
Guarding over me at night whilst I sleep
Into my dreams they do gently creep.