debbie wagoner
debbie wagoner
(10-30-1960 / louisville ky)
Biography of debbie wagoner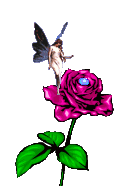 I am 48 years old and the mother of 2 grown children and 2 grandchildren. I live to write and have been published in several books. I have a site on poetry poem called heartfelt poet 2740 I have been there for a year and love it. Thank you and I hope you enjoy my poetry. Deb.
A Womans Flow
A womans flow is like the river of life
that's what makes her such a great wife.
She's gentle and sensual with a rose for a soul
her spirit is that of the river of gold.

A womans flow ebbs like the river's tide
taking you over an enchanting ride.
Back and forth, In and out
that's what the river of woman is about.