DEEP DARK SOUL POET
DEEP DARK SOUL POET
(09/1965 / Australia)
Biography of DEEP DARK SOUL POET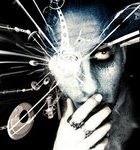 My name is Damien, I am a night shift worker and live and feel the dark...
Cemetary Of My Soul
Deep down in my mind, in its darkest corner, there's an abandoned graveyard,
filled with lost desires, a dark land, raped, scarred...

In my thoughts, hidden within my necropolis of dreams,
Littered and filled with dead hopes, echoing, ghostly screams...

The fate of my dreams, I will take it all, in the cemetery of my soul,
filled with complete darkness, in a burial ground, whole...