Delilah Caszatt
Delilah Caszatt
(August 20,1962 / Elk Grove, California)
Biography of Delilah Caszatt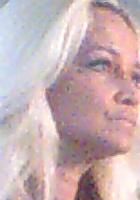 I currently reside in Elk Grove, California with the man of my life (my husband) . I've been writing poetry since the age of ten. I write christian poetry as well as children verses and free verse. Most of my writings are based off of my childhood memories enhanced with my many lifes experiences. Like most, some very good and some truelly experienced. The one thing that I pray for the most in my writings is that GOD is always the driver of my vessel and pen.

Delilah Caszatt's Works:

Many in the Anthology series with ISP
'Who's Who in poetry' with ISP
'The Best Poems and Poets of 2005' with ISP

Most recent publication is in 'Centres Of Expression' with 'Noble House of London, U.K' to be released in the winter of 2008.
Of A Feather
Of an eagles eye.
In the prairie of the sky.
For in the heavens to seek.

In a journey so vast.
From beginning to last.
Of a feather so mild and meek.

Soaring from above.
In searching of love.
In a land so barren and bleak.

Destined for to find.
Beauty in its kind.
Forever in love to keep.