Delilah Caszatt
Delilah Caszatt
(August 20,1962 / Elk Grove, California)
Biography of Delilah Caszatt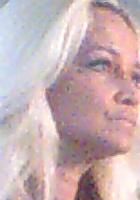 I currently reside in Elk Grove, California with the man of my life (my husband) . I've been writing poetry since the age of ten. I write christian poetry as well as children verses and free verse. Most of my writings are based off of my childhood memories enhanced with my many lifes experiences. Like most, some very good and some truelly experienced. The one thing that I pray for the most in my writings is that GOD is always the driver of my vessel and pen.

Delilah Caszatt's Works:

Many in the Anthology series with ISP
'Who's Who in poetry' with ISP
'The Best Poems and Poets of 2005' with ISP

Most recent publication is in 'Centres Of Expression' with 'Noble House of London, U.K' to be released in the winter of 2008.
What? !
What is it that you want to know?
What is it that you want to see?
Is it really what you want?
Or is it just to be?
To be is what one truely wants!
To see what is to be!
So open your eyes so you can see!
For everything that is to be!
Because if you truely can not see!