Discreet Poetic
Discreet Poetic
(need not know / Orlando, Florida)
Biography of Discreet Poetic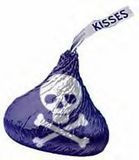 There is not much to me besides these 5 things

.My father died 4 day before I turned five
.I started to become attached to yellow post-it notes to write small limericks on them
.My mother and I moved to a small town called Mechanicsville in Virginia.
.My inspiration came from all around me, TV shows, magazines, music, thoughts that just randomly come to my head.
.I prefer to be discreet.

nothing more is interesting in my life ecept for my website. www.anime-bubble.co.nr I keep my happy thoughts in one place.
Siblings
Siblings come in all shapes and sizes
There are many subjects you should think
When the golden sun rises
When they play tricks on you
They come back with more surprises

Right now you may think they are twerps
Or to stuck up or busy
But later in life you apriciate