Donna Young
Donna Young
(14/10/1975 / Cootamundra Australia)
Biography of Donna Young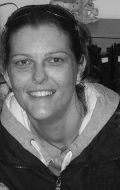 Donna Young - Author / Poet / Illustrator

Donna was born in the Australian country town of Cootamundra in 1975. She grew up in the New South Wales towns of Grafton, Sydney and Newcastle, and currently resides in Sydney with her family.

She survived final-stage cancer in her teenage years and has since run several companies while bringing up her family.

Donna values nothing more than family bonds and strong friendships and has dedicated her life to her children. Her first published book Frazer Glazia, Donna wrote for her children in 2012.

Watch out for her incredible story of guts, determination and strength – What was That? Due out In 2014

Donna Young's Works:

Frazer Glazia
What was THAT?
www.donnayoung.com.au
A Poem For You
You fart in my bed ever night, snore in my ear and hog my side.
You are in my mind every minute of the day.
And the butterflies you give me just won't go away.
I will stand by your side and fight your battles.
Drink your beer and enjoy your cuddles.
You are my best friend and you have won my heart.
So enjoy the ride as life goes to fast.