Efe Benjamin
Efe Benjamin
[Age] (Delta State, NIGERIA)
Biography of Efe Benjamin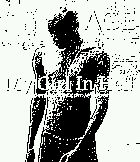 If there is anything within I must be proud of in my lifetime, it is what I have said; what I have written, what I have done, what I believe, and what I have thought people about...
Afraid Of Dying
Im tired of living
but im afraid of dying
'Cause I dont know my fate
I dont know what awaits
Me up there in the sky.
I pray for a day
someone who has been there
Before will return to tell
Me what awaits me up there
But in all I know living
The right life will make all the
difference.