Efe Benjamin
Efe Benjamin
[Age] (Delta State, NIGERIA)
Biography of Efe Benjamin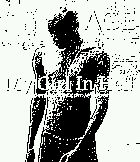 If there is anything within I must be proud of in my lifetime, it is what I have said; what I have written, what I have done, what I believe, and what I have thought people about...
' My Story
I was born in a year
Of a great depression,
.
My parents were born here
A life made of deprivation,
.
Dave, gave me my name;
By instructions of my mother
.