Efe Benjamin
Efe Benjamin
[Age] (Delta State, NIGERIA)
Biography of Efe Benjamin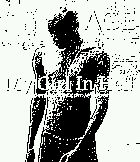 If there is anything within I must be proud of in my lifetime, it is what I have said; what I have written, what I have done, what I believe, and what I have thought people about...
`for Esther
How I loved Esther
She is my beautiful eagle
But she doesn't find time
for us to mingle.
Not even on easter.
Everyday I think of her
She is just a heart breaker
She stole away my heart
But I still want Esther.